Inspired by this:
And because I am participating in this: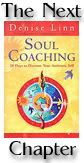 I am also going to try to do this:
Because I have a LOT to get done and a LOT to do and I am going to use these three things to focus on the things that I am determined to get done. (And because making art scares me and I want to Be Brave!) November's going to be intense!!
Oh, and P.S....
YUM!!